3 Ways You Can Live the Entrepreneur Life at Any Age
3 Ways You Can Live the Entrepreneur Life at Any Age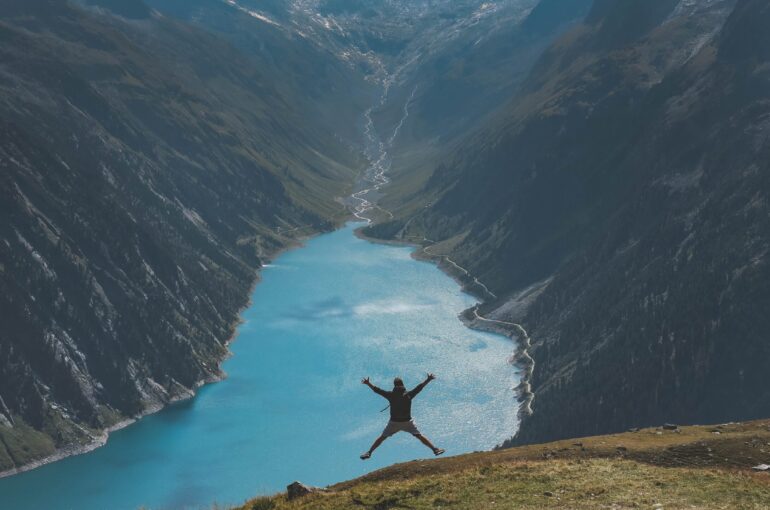 Whether your recent experiences with working from home has taught you the power of working individually, or social media has given you a glimpse into the "being your own boss" lifestyle, many of us have been inspired to finally go for it in 2021. If that sounds like you, there are a couple of things to be considered before trying to promote yourself from your current position to founder and CEO of your new business.
1. Don't quit your day job … yet.
The first thing to be considered is the power of your established position in your current organisation. There are multiple benefits that this position is providing that becoming your own boss would not be able to compete with. Even if you don't love your current job, we don't recommend that you rush out straight away. Your current employment can really help in the starting up of your business. The stable and expected income of your current position is much more than would be provided in the early stages of your new business. In addition to paying your regular life expenses, your job also provides two essential tools for launching a new business: working capital (if your monthly budget allows it) and health insurance.
Instead of jumping into a new business with both feet, consider testing your business model with a small group of prospective clients on your own time. If you have already been working a side gig of sorts, explore ways to monetise it beyond having fun and earning some spending money. Think of this as a "proof of concept" business experiment. Your successes might not be enormous right away, but neither will your mistakes. You'll learn, adjust, and refine your business plan so that it's ready for a proper launch.
2. Craft a compelling pitch to customers.
A test pilot program for your new business will also give you massive insight into the important question: What do my customers want?
There's little chance that your new business will be able to compete with giant retailers on scale or price and so being able to closely align with want the customers want could become your competitive edge. So many displaced companies are now pivoting online, so whatever your market is, it's never been more crowded. So how are you supposed to rise above the overpopulated realm of social media, attract loyal customers, and grow your start-up into a viable business? What are you offering customers that they can't buy anywhere else?
One of the most attractive qualities a new business can have is a strong mission beyond profit. You can set yourself apart from the larger competitors by aligning yourself with motivation beyond profit. Today's consumers don't want to feel like they're just shopping – they want to feel like they're part of a movement that's making the world a better place. If your graphic design company offers employees profit sharing to build wealth in your community, tie that message into your branding and marketing.
Another way to set yourself apart is by providing a more personal touch. Depending on your business, that might mean exceptional, same-day customer service. Or, it might mean a higher degree of personalisation than your competition can offer.
3. Consult with and learn from professionals.
Successful CEOs will tell you that one of their most valuable assets is their contacts list. Whether they're launching a new product or trying to navigate a crisis, the best business leaders all have an inner circle of mentors, peers, and business coaches they rely on when they need an outside perspective.
A strong entrepreneurial drive is one characteristic that both millennials and baby boomers have in common. Connecting across generational lines with others in your field could give your business plan a major boost. Young workers who want to develop their passions into careers can connect with seasoned pros who have become mentors and consultants during retirement. Likewise, seniors who want to start their dream companies in retirement can learn about the latest trends in their business spaces and customer behaviour by chatting with recent college grads or establishing a mutually beneficial internship program. There is potential to add to a connection just as much as you will receive from it, you just need to understand what you bring to the entrepreneur scene.
It's also important to analyse how your new business plan is going to affect your overall financial plan. You want your entrepreneur endeavour to improve your personal wealth, not diminish it. Think wisely and even get in contact with a professional for some advice that is unique to your personal and business goals.